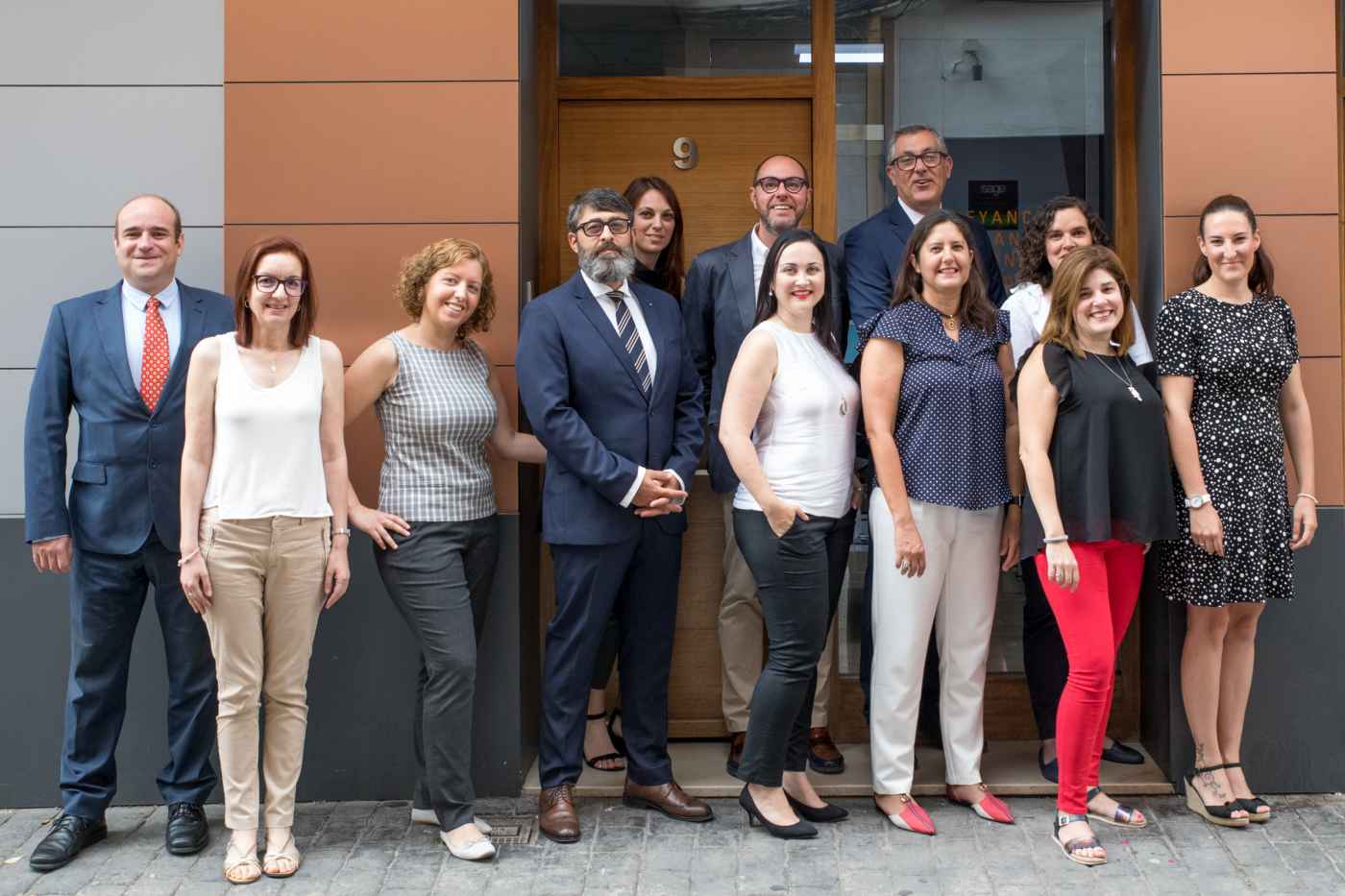 At Vives Pons lawyers and accountants you will find the best legal advice and professional and trustworthy law firm you are looking for. Since our creation in 1998, we have treated each case with care, discretion and professionalism, providing you with the best lawyers specialised in each case.
Multidisciplinary advisors
In our law firm you will find a multidisciplinary team with specialties as diverse as legal, labor, accounting, tax and financial advice. Thanks to our experience as solicitors in Costablanca and and knowledge of the law, we are the ideal advisors for your investments.
Our team has been strategically created with highly qualified professionals in all branches, with the intention of being able to offer our clients a 360º service. Our mission is to provide clients with the legal advice in Javea, Calpe, Villajoyosa and other locations in Spain that they desire and to be at their disposal for any legal question.
We advise from Spain to clients of all nationalities
Although we are located in Dénia, very close to Javea, we provide services throughout Spain in several languages such as Spanish, English, French and German. During our more than 20 years, our portfolio has been filled with more than 5 500 clients and includes national and international profiles.
We have a high knowledge of Spanish legislation and case law, which allows us to offer flexible and versatile legal advice. We study each case in detail to find the most appropriate legal strategy for the specific situation.
At all times we act to defend the interests of our clients and create the most favourable scenario possible. Our advice is based on the pillars of clarity, trust, transparency and confidentiality.
Legal advice for companies and freelancers
One of our lines of business is legal and tax advice for companies and the self-employed. Thanks to our help and experience you will be able to enjoy solutions adapted to your business. With our legal advice in Javea, Calpe, Alfás del Pi… we will accompany you and represent you in all situations and we offer guidance in all aspects of management in which you have doubts.
Our solicitors in Javea and accounting consultants will help you from the moment of the creation of your company, choosing the most interesting corporate structure for the activity of the company as well as the one that allows you to move in the direction you want.
On the other hand, we will help you with all your tax returns. If your company is foreign, we will help you with all the legal formalities to start your activity in Spain.
Advice for individuals
If you are a private individual, our comprehensive services as lawyers in Javea, Denia, and others locations, will allow you to obtain advice and representation in practically any field of law. We help you with inheritance issues, tax planning, buying and selling situations, procedures with non-residents, powers of attorney, etc.
If you are looking for professional and efficient solicitors in Costablanca, bring us your case. You will have at your disposal a team of professionals working to defend your interests..